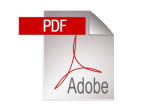 The works below are the most standard solos for the horn from the 18th and 19th centuries that are available for download in 19th century, public domain editions.
This list is presented freely as an Open Educational Resource (OER) to the horn playing community by Horn Matters. Click on any link below to open a PDF.
Notes
Only the horn solo parts are included in this online resource for teachers and students of the horn of all levels. For the piano parts we recommend the use of available, commercial editions.
Terms
Please see our terms page for more details.