PDF Exercises & Technical Studies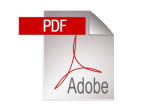 These resources are presented freely as an Open Educational Resource (OER) to the horn playing community by Horn Matters.
Click on any link to view an individual PDF.
Technique Exercises, PDF. Primarily drawn from Playing High Horn
Terms
Please see our terms page for more details.
More?
Take a more comprehensive look through the Horn Matters archives.