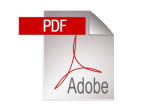 This resource is intended as a basic outline to guide advanced orchestral horn study at the college level. The parts listed (1, 2, etc.) are the most essential for study from the works listed.
This guide is presented freely as an Open Educational Resource (OER) to the horn playing community by Horn Matters.
Essential Orchestral Horn Parts
These works were requested on at least 50% of major orchestra audition lists for one orchestral position (1, 2, 3, 4, or asst./utility).
Works requested on more than half of all audition lists are *marked.
Important Orchestral Horn Parts
Important works requested on many major orchestra horn audition lists.
Notes
Works that are not linked are either not available for posting at this time or are currently under copyright.
These lists of parts for study are based on the results of a recent survey of major orchestra audition lists. For the complete results see John Ericson, "A New ICSOM Audition List Survey," The Horn Call 33, no. 1

(October, 2002)

, 53-55.
Some of these PDFs contain a number of parts and dozens of pages. Before printing out a specific part, be sure to set your printing options to print out only the pages that you want.
Terms
Please see our terms for more details.