- - Please visit: Wichita Band Instrument Co. - -
Horn players are not alone, of course, in the weeks leading to Christmas being a crunch time. Depending on where you are in your musical career the nature of the crunch time can vary a lot.
For me the years I was playing full time had to have been the worst. When you start having three service days things get a bit hectic, especially with a family. My most recent three service day was in 2009 (described here) and I am not particularly planning to have another! But a very hectic schedule from before Thanksgiving to Christmas Eve is really typical for the working professional. Talk to any pro, they can easily share a horror story or two of very hectic days and difficult gigs. But even then there are some great, memorable gigs around the holidays; one favorite of mine with Amy Grant is highlighted in this article.
Teaching at the university level has its own crunch time related to grading and also juries. As I write this we are still in the midst of brass juries at Arizona State. They are going very well, but the build up to them has been long and they do require concentration to grade and run. It also gets hard to keep up with practice and E-mail at this point in the semester.
And for the students of course juries are the culmination of much effort, much appreciated by the faculty. We remember, and know too you are juggling practice time with gigs and all sorts of final projects. Crunch time!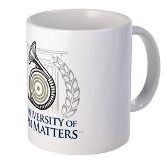 Finally the break comes after the crunch. I have a number of projects stacked up to try to work on, family commitments, and I want to keep a solid practice schedule over break as I have several important performances in January. There will be some real break in my break, of course, and I really enjoy the chance to step back and get things set for the coming months.
As with any prior year, my posts on Horn Matters will have to slow down over break, to maybe one a week. For all readers I hope your crunch time is going well and leads into a good but productive break as well.

- - Please visit:
University of Horn Matters
- -