Archibald Noodlefish on the Pressures of being a Professional, and the Joys of being an Amateur
Rogue and scoundrel, Archibald Noodlefish is the nose in spite of your face, the proverbial turd in the punch bowl. He also claims to be a consummate professional, in spite of what anyone else says about it.
* * *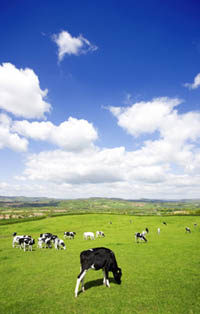 Sometimes in my very busy schedule I look back at the days when I used to really enjoy what I do for a living.
Please do not get me wrong on this, I really do enjoy performing classical music (and getting paid for it), but sometimes the pressures of being a professional can be too much to handle.
The busy schedules, the mountain of new music to learn … it leads up to a pile of pressure and sometimes, a big bottle of antacid.
And let's not forget the boob on the podium to be dealt with. (Let's make that an extra-large bottle of antacid.)
The pressures and stress of being a professional are relentless, and when I look at amateur players (or even these so-called semi-professional musicians) I must admit to harboring some jealousy.
They get all the enjoyment from playing music, without all that extra stress. What an amazing feeling that must be!
See, here is the thing:
Along the way professional musicians acquire families and mortgages. We need to eat, run a car, and educate our children. For professional musicians, music is not a hobby. It is a job, a serious business, and along with that job goes a strong work ethic to get the job done.
It can be a grind, but the rewards make it worth the time and effort. I have a nice car, a great house, and a nice little cabin on a lake up north that makes up for all the hard work I endure.
What is an amateur?
Amateurs all seem to really love what they do without having to put any work into it. It is a nice hobby without any stress and that stirs up a certain amount – I will admit – of envy and jealousy.
The word amateur is rooted in old French (amateur as a "lover of") and ultimately from ancient Latin (amator, "lover"). It is a label attached to a particular pursuit, study, or science, without pay and often without formal training.
The dictionary defines amateur as:
a person who engages in a study, sport, or other activity for pleasure rather than for financial benefit or professional reasons.
an athlete who has never competed for payment or for a monetary prize.
a person inexperienced or unskilled in a particular activity:
Hunting lions is not for amateurs.

a person who admires something; devotee; fan:
an amateur of the cinema.
Final thoughts
This all seems perfectly logical of course. Who could possibly debate the merits of the dictionary, the very thing that defines our language, culture and ethics?
And in closing I would point out – in the same regard that hunting lions is not for amateurs, playing in a professional symphony orchestra is also not for amateurs. The big leagues require the heart of a lion, the patience of an elephant and the spirit of a jackal and nothing less.
But, that being said, I do pine for the days when life was easier and when the grass was greener. Those were the good old days…
5 articles: ARCHIBALD NOODLEFISH is rogue and scoundrel; a consummate professional in spite of what anyone else says about it. Mr. Noodlefish is the proud inventor of the Corno Ultimo and author of Practicing, Something Wussies Do and Hey You, Blow that Trumpet Somewhere Else!