Professor Corno: Stop Missing Rhythms
Today the topic is stop missing rhythms. I would say you know who you are but actually I know a lot of you don't know who you are or otherwise you would not be missing rhythms.
Want to be a great horn player? Don't miss rhythms. You should never miss a rhythm in a public performance. International superstars rarely miss notes and never miss rhythms.
So how do you stop missing rhythms? The first step is to listen. Listen to the music, listen to your teachers. You must get in your ear how it should sound and get honest feedback from teachers. Because it is easy to think you are playing the right rhythm when you are not.
The next step is to practice. A lot. Use a metronome; record yourself. Seriously. You know who you are out there; your teachers have told you to record yourself, you probably even told them that you were, but really you don't. For if you stepped back and listened to yourself carefully I think you would easily hear the wrong rhythms. Be sure what you play is correct and would mesh with other musicians with good rhythm.
Correct rhythm is also a great aid to accuracy. If everything is timed correctly you will not miss notes.
To get very serious for a moment, a good hornist leads the rhythm. If you are a follower you are already dragging the rhythm. Play it correctly and lead with it; every group you play in will sound better.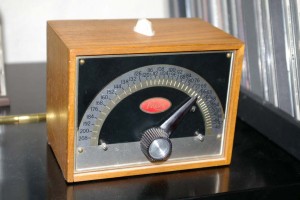 Oh, did I mention that some smart person invented something called a metronome? It can be really helpful, and it actually is important enough that you can actually read an article about the metronome in the Wikipedia! Might want to buy one. And a recording device. At least buy an app for your phone that can function as a metronome, and use it.
Visualization exercise: Let's say you are auditioning for the big job. You have Heldenleben all perfect you think. Then you go in the audition don't miss any notes! And you don't advance. Why? Probably because it is not perfect, your rhythm is all over the place and you did not get clear feedback from your so-called teachers on this topic.
Stop missing rhythms. These are words that are keys to all success on the horn.
15 articles: PROFESSOR ICHABOD CORNO has led the career of a complete artist. Universally recognized as an international superstar of the horn, he studied with the right people. You would want to hang out with Corno if you could. His students are acclaimed worldwide. "...extraordinarily mellifluous tone..."--Horn Journal Gazette